One thing I did not want to miss during my trip to WOC Berlin this June was the Five Elephant Trifecta: their roastery and two cafes. Unfortunately we couldn't make it to the café in Mitte but it was very convenient having the other café and Roastery both located in Kreuzberg, only a short walk away from each other. Either ways, another trip to Berlin is mandatory given that we didn't have time to visit any of the other specialty cafes (The Barn, Bonanza, and Ben Rahim being on top of my never-ending list). In the meantime, I shall dedicate this space to Five Elephant, the only Berlin spot in my archives (for now).
Five Elephant Café
@fiveelephant | Reichenberger Str. 101, 10999
After three intense days of cupping delicious coffees, networking, and getting to see the new developments at the World of Coffee Berlin, we headed straight to Five Elephant in Kreuzberg. Being constantly on the hunt for good coffee from stall to stall at the festival, it felt really nice to finally give our feet (and palates) a break and have a cup of coffee just for the ritual's sake. Simply chilling and sipping my Ethiopian cortado in this beautifully designed space is so much more rewarding when for the past three days you've done anything but chill. Finding a seat here can sometimes be quite challenging but the wait is totally worth it. Keep yourself busy by taking a look at the bags of beans displayed on the counter (roasted by their team at the roastery 5 minutes away from the shop) and deciding what cake/pastry you're getting with your coffee. They make a mad pb banana bread, easily the best one I've tried, and rumor has it their cheesecake is life changing.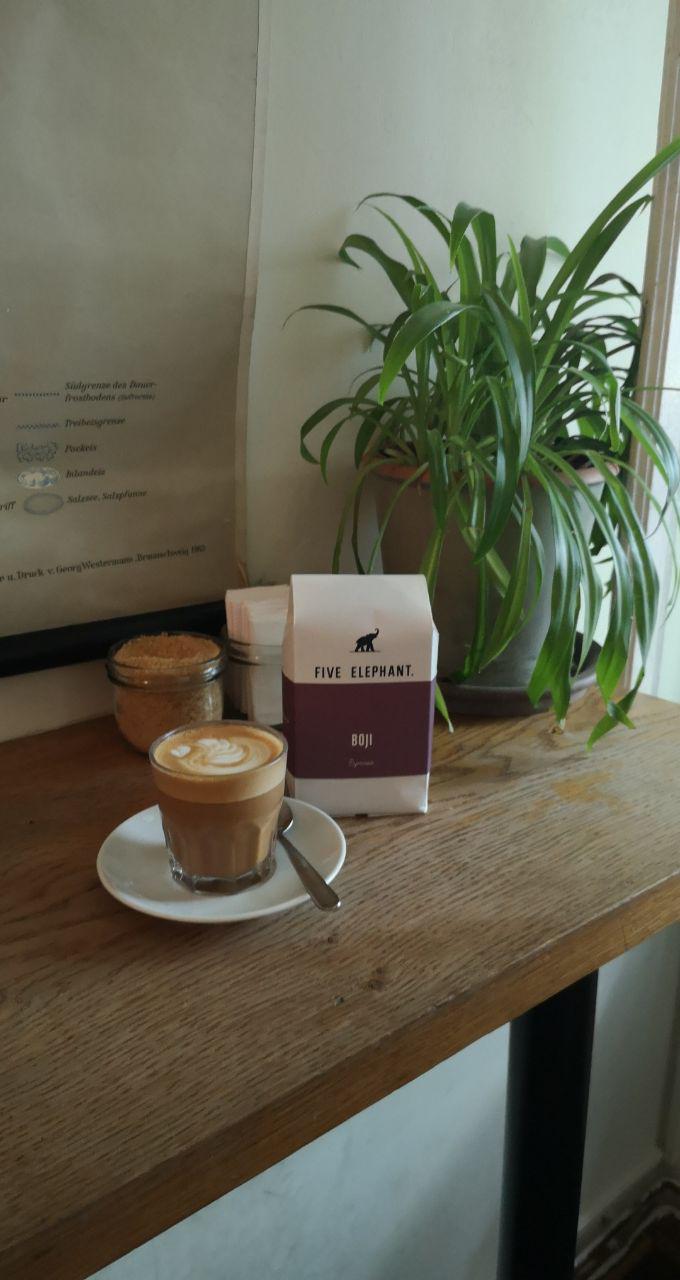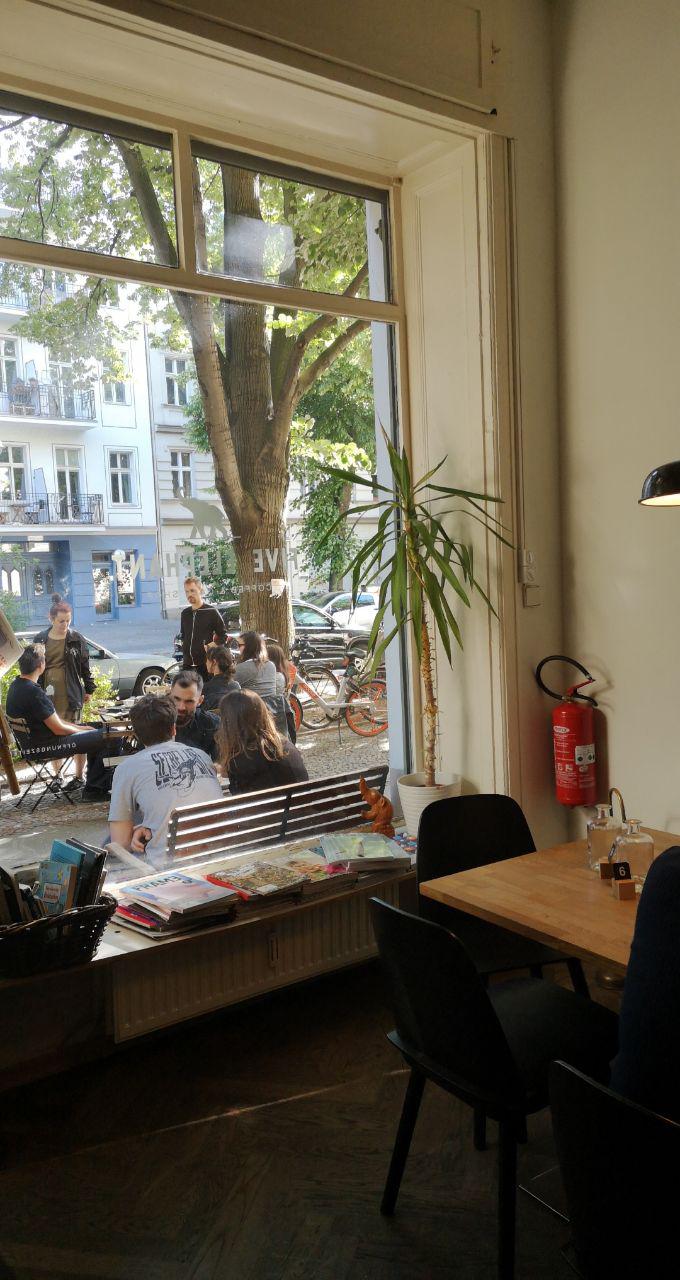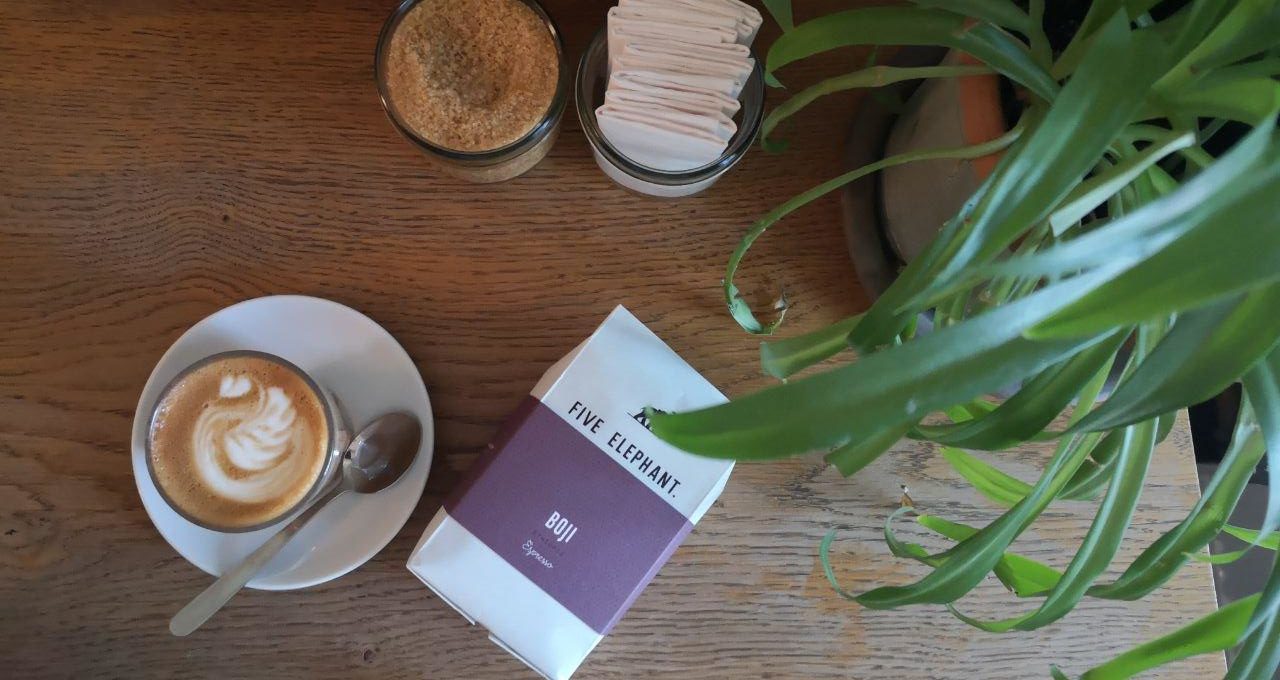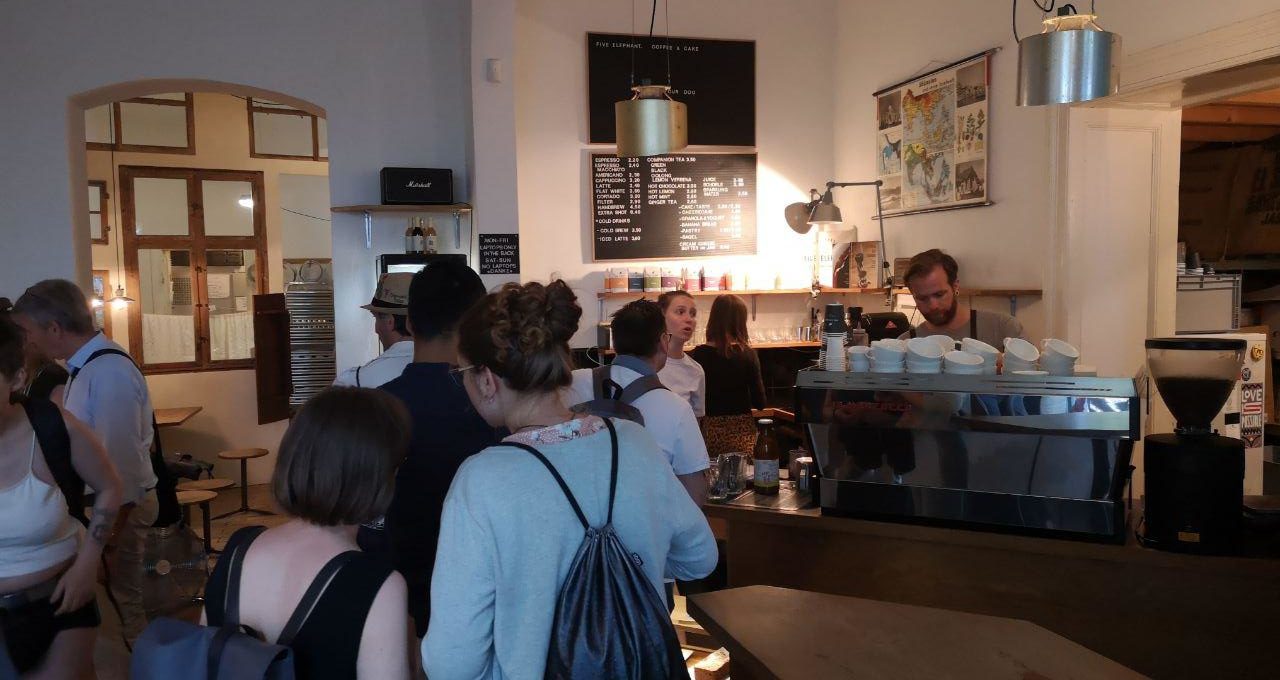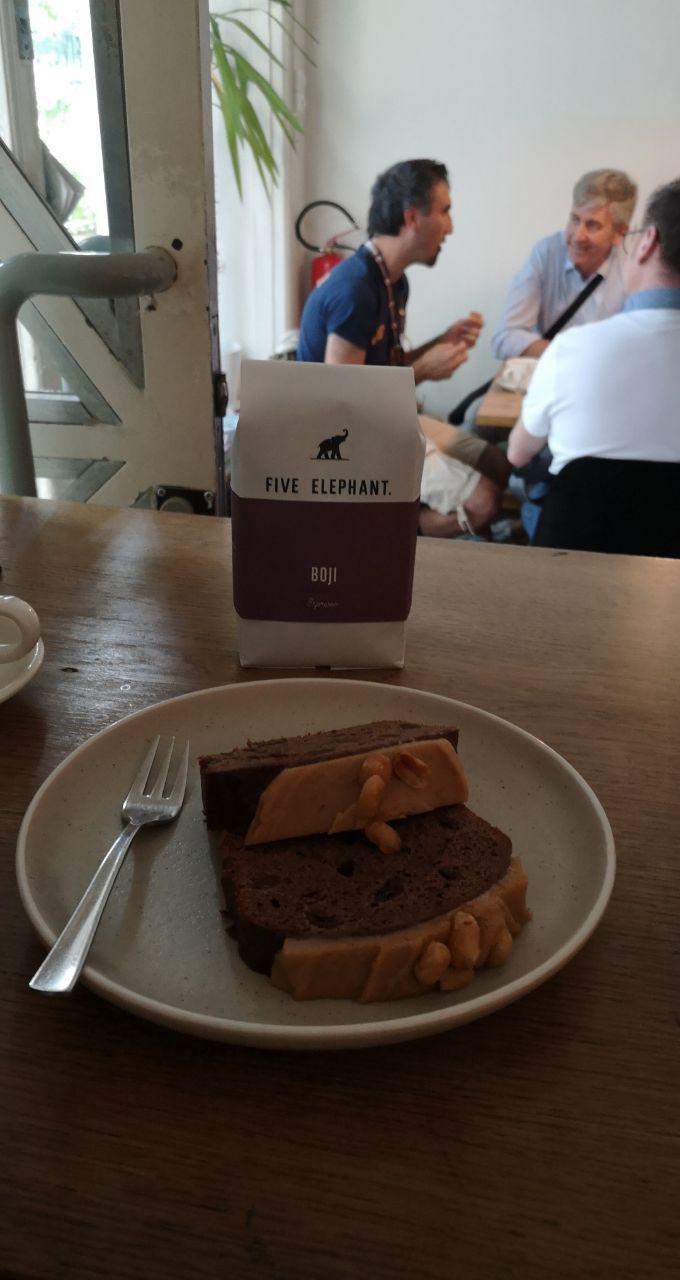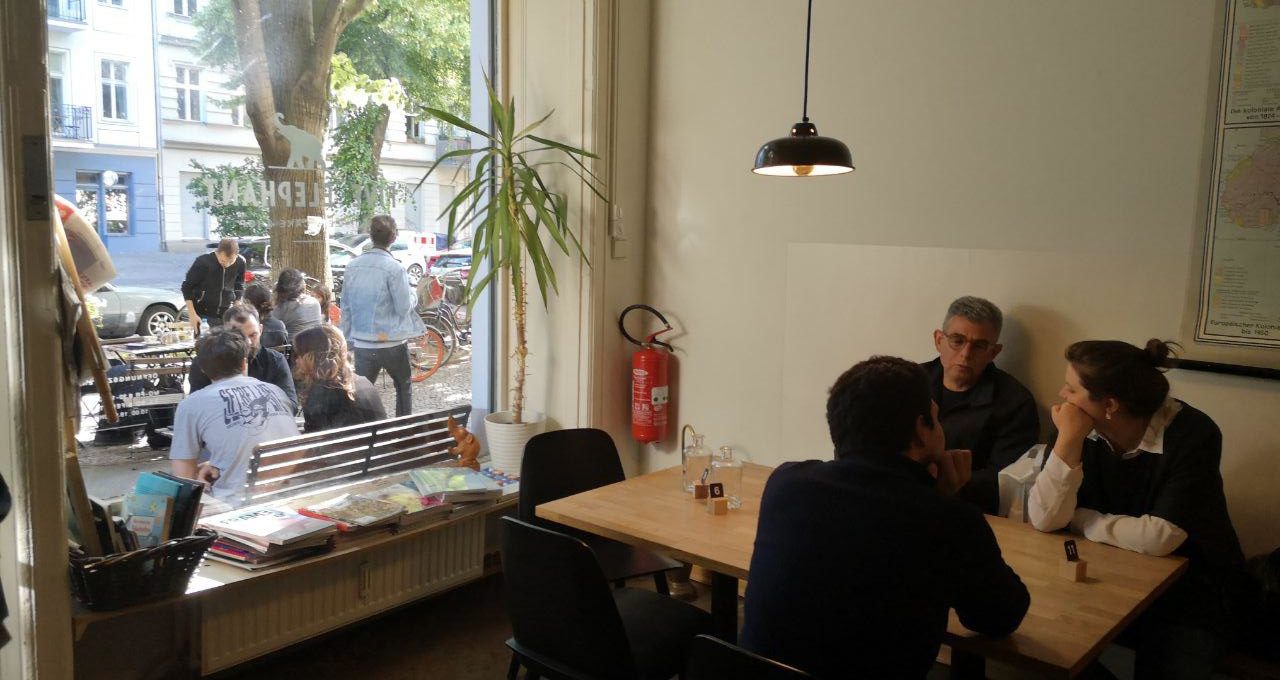 Five Elephant Roastery
@fiveelephant | Glogauerstr. 5, Second Backyard, 10999
I was lucky enough to visit this beautiful roastery because this year's final event of WOC was held there. The event consisted in an Aeropress Championship, natural wine (Read: the wine version of Specialty Coffee), and good music. It was such a nice way to say goodbye to all the amazing coffee people I met in Berlin. I miss it already! As you can see from the photos, this is not your average one room roastery. As soon as you walk in you face a long counter equipped with top notch espresso gear featuring a wall that is every plantophile's dream in the background. Keep in mind you need to set an appointment to visit.